Theodora Foundation
With our commitment to the Theodora Foundation, we are working to help better the well-being of disabled children in hospitals and clinics.
Since 1993, the Theodora Foundation has worked to improve the day-to-day lives of children at the hospital and specialised clinics with a bit of joy and laughter. Today the recognised foundation organises and finances weekly visits by 65 professional artistes to 35 hospitals and 29 clinics for disabled children in Switzerland.
Charity event with fun obstacle "Fun Monkey House"
As part of our commitment to the Theodora Foundation, we organised a charity event at the Basel Zoo on 31 October and 14 November 2018. Around 60 employees of Bank CIC volunteered and transformed the monkey house at the Basel Zoo into a fun obstacle race for children. Accompanied by the so-called dream doctors of the Theodora Foundation, children fished for ducks, juggled, painted t-shirts, had their face painted, and much more, during which time we collected donations for the foundation. And we matched the total of donations collected. Thus, the foundation was granted an additional CHF 2 000.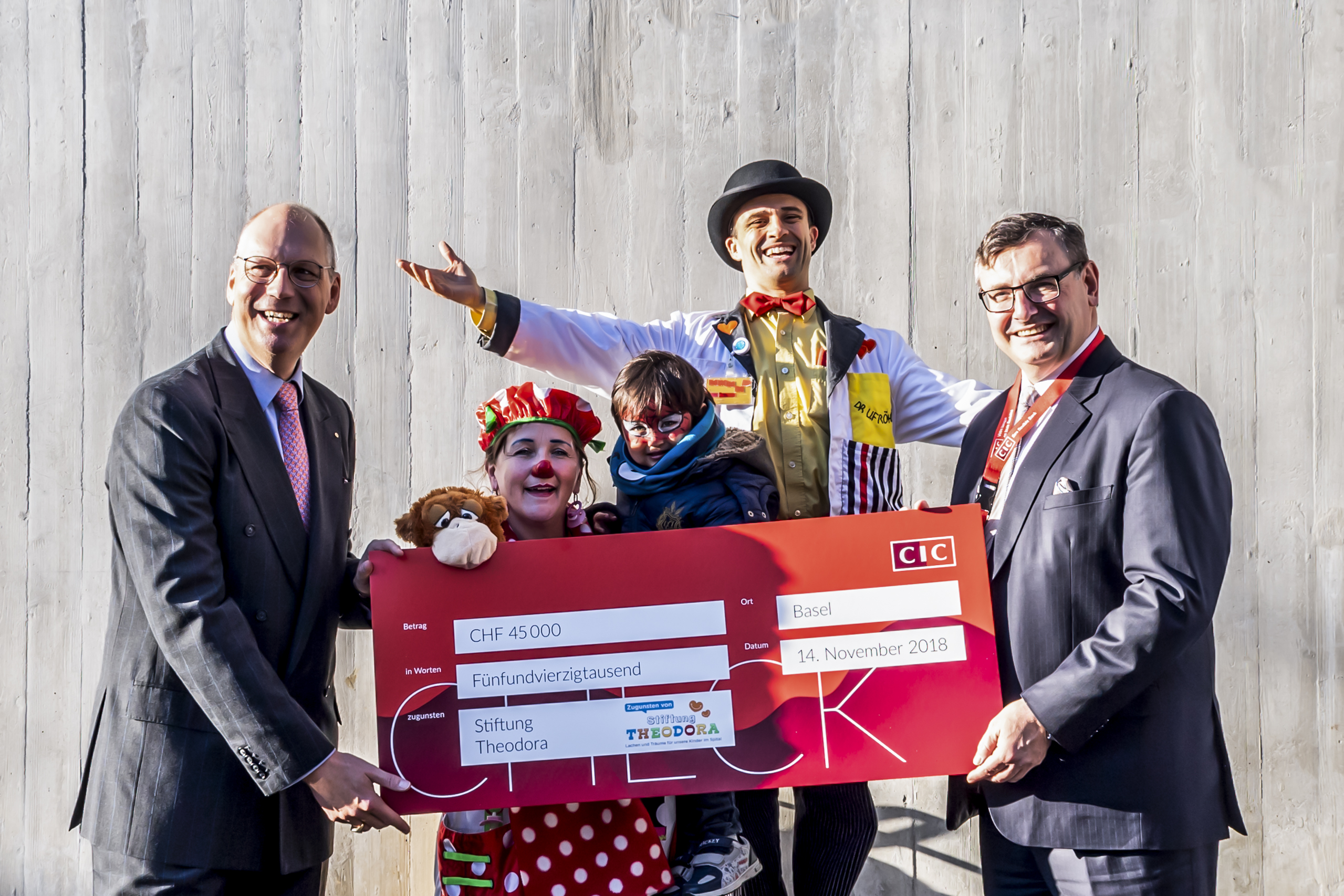 At the charity event, Mr André Poulie, president of the Theodora Foundation, received a symbolic cheque worth CHF 45 000 from Thomas Müller, CEO of Bank CIC.