End-date for payment slips
Red (ES) and orange (ESR) payment slips can only be used up to 30 September 2022. The management of Postfinance took this decision. From then on, the two payment slips will be replaced for all Swiss banking customers. All slips can continue to be used until that date. Payment slips will be replaced by QR-bills and eBills.
It will still be possible to make payments with the cashier by using a QR-bill, and written payment instructions remain an option. However, QR-bills are an important step towards digitising payment transactions.
The next stage is the eBill, which closes the final media breaks. This means that the entire value chain from issuing the invoice to payment will be digital. Anyone issuing an invoice can send the bills directly and securely to the customer's e-banking or CIC eLounge. All the details and the bill can be checked and approved for payment without any paper at the click of a mouse.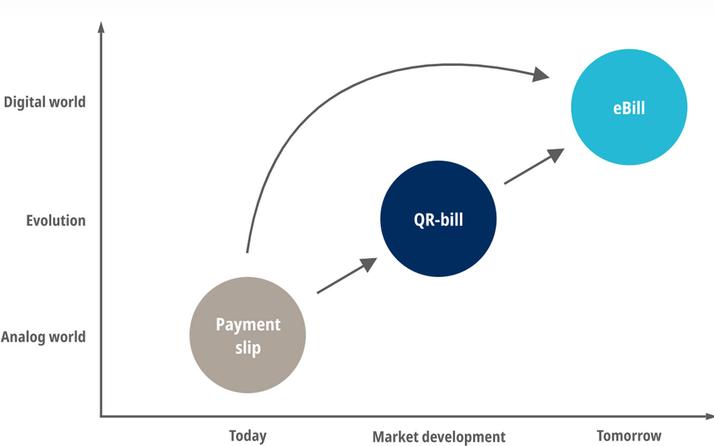 Bill issuers
All bill issuers still using red and/orange payment slips or eBills based on a BESR will have to switch to QR-bills. The bank will stop issuing pre-printed payment slips by 30 June 2022 at the latest. The SIX list already contains free, publicly accessible solutions for generating QR-bills (Swiss QR Codes) for individuals and small businesses that do not have a software solution.
Bill payers
Red and orange payment slips can be processed in all order channels at Bank CIC (scanning, CIC eLounge, EBICS and mobile banking) until 30 September 2022. The same applies to standing orders and scheduled instructions for dates in the future. Payment instructions by file transfer (pain.001) will also only be supported by payment types 1 (BESR) and 2 (red payment slip) until the end of September 2022.