Management
We are the flexible bank for companies, entrepreneurs or private individuals with complex financial requirements. For our management, an entrepreneurial mindset is the premise for our actions in the interests of our customers.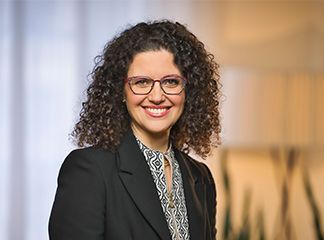 Livia Moretti
CEO | Livia Moretti is CEO of Bank CIC
Livia Moretti worked at the European Central Bank for almost ten years, including as a head of division. She began her banking career with a private banking group based in Luxembourg, where she spent eight years in various positions.

Livia is a citizen of Luxembourg and has solid skills in management, banking and finance plus extensive experience in strategy, practice and banking regulation at European and international level. She speaks French, German, Italian and English. Livia Moretti has been CEO of Bank CIC since February 2023. She lives with her family in Basel and is interested in all forms of culture.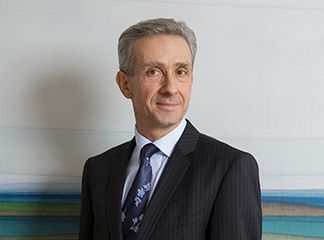 David Fusi
Head of Sales | David Fusi has been a member of the Management Board of Bank CIC since 2011.
David Fusi, who speaks four languages and studied psychology, began his banking career more than 30 years ago. He left UBS in 2006 to join Bank CIC, where he was responsible for opening the Neuchâtel branch in 2007. Under his leadership, the Neuchâtel branch developed into one of the mainstays of the bank's growth within just a few years. David Fusi was responsible for further expanding the branch network in French-speaking Switzerland (Romandie) and as that region's commercial manager developed the structured finance business. After five years as a member of the Management Board, he took over as Romandie Regional Manager in 2011 and continues to be responsible for specialist financing. He has been Head of Sales since 2023. Privately, he regularly engages in sporting activities.
Patrick Python
Risk Management | Patrick Python has been a member of the Management Board of Bank CIC since 2011.
Patrick Python has been responsible for Risk Management at Bank CIC since 2011. The graduate banker joined CIAL, now Bank CIC, in 2004. After initially heading sales in Geneva, he held a number of executive positions at the Basel headquarters, in particular in the organisation and management of the Credit Competence Center and later as head of Risk Management. Prior to this time, he held several senior credit management positions for corporate and private clients at Credit Suisse in Lausanne and Geneva. Patrick Python is a long-standing, enthusiastic ice hockey player; for relaxation he goes on mountain hikes and jogs. A bon vivant too, he enjoys peaceful moments with his circle of friends and family.