Investment solutions
The holistically networked approach for the optimal investment solution.
So you can invest successfully, we want to note down and understand all aspects of your situation and your objectives in a strategy meeting. This meeting will also consider your investor profile, based on your willingness and ability to take risk. Using this, we set your investment strategy. Five investment strategies are available, from value preservation to capital gain-focused.
Available investment strategies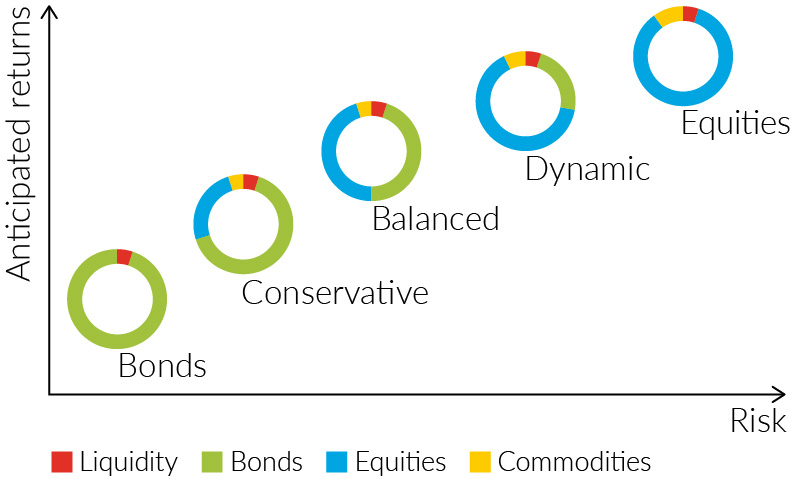 Our advisers take a structured approach. Our advisory process lays the foundations for defining a customised investment solution for you. Regular review meetings are held to examine how the solution is performing and any changes in your personal circumstances, the goals and market developments, so adaptations can be made if necessary.
Successful investing
Analysis, strategy and discipline are key factors for success when investing. Various aspects have to be taken into consideration.
Use the following questions to find the right investment solution:
How intensively do you wish to deal with investment issues yourself?
How often do you with to engage in dialogue with your advisor?
How much do you wish to involve investment specialists?
How intensively do you wish your portfolio to be monitored?
Do you wish to be proactively informed of investment ideas and opportunities?