A sustainable solution for succession
Entrepreneurs invest a lot of heart and soul into their company. That is why it is often difficult for them to let go – which can have a detrimental effect on their life's work. Guillermo Baeza decided to do it differently. He sold his Durlemann SA to his friend Laurent Joël. With the support of Bank CIC, it has been possible to find a solution that is optimal for all parties involved.
Wherever Guillermo Baeza goes in the Geneva region, he passes countless houses, factories, schools, sports and ice rinks – and occasionally even two prisons – which "his" company Durlemann SA has equipped with heating and building technology. "Every building is connected with memories. Each of it talks about different challenges," says Baeza.
Founded over half a century ago, Durlemann now employs around 30 people and trains 6 apprentices. Beyond the region, the company is known for heating, ventilation and air conditioning technology. This is mainly due to Guillermo Baeza, who joined the company in 1990 as a young partner and has been driving the expansion over 26 years. Starting in 2004, he has been supported by his business partner Philippe Bonvin.
From boss to employee
Baeza is still passionate about technology. But for more than a year he has not been responsible as head of the company. Officially, he is "only" a technician and authorised agent – which makes him feel great. "I can concentrate on what I enjoy and bring in my experience. I leave tedious calculations for bids to others." Laurent Joël now has the last word in the company.
How did the roles change? Many entrepreneurs find it difficult to hand over the reins. "They're afraid of the supposed loss of prestige," says Baeza, smiling: "I've been thinking about my retirement since I can remember." From the age of 45, the now 52-year-old decided to get down to brass tacks and focus on his successor.
First comes the human being, then the numbers
Baeza sought talks with banks, including Bank CIC, which already looked after him on the private side. "Most institutes gave me the impression that they only looked at the figures, but not at people. But I wanted a contact person who was interested in me first." He found such a contact person at Bank CIC.
"It is in line with our DNA that we are committed to small and medium-sized companies," stresses Nicolas Brunner, Head of Corporate Banking in Geneva. The specialists involved immediately realised that money was not the primary aspect for Baeza in the planned sale of the company. Rather, he was striving for a sustainable solution for the company – for its long standing employees. "I wanted to continue to be able to face my employees, contractors and customers," says Baeza.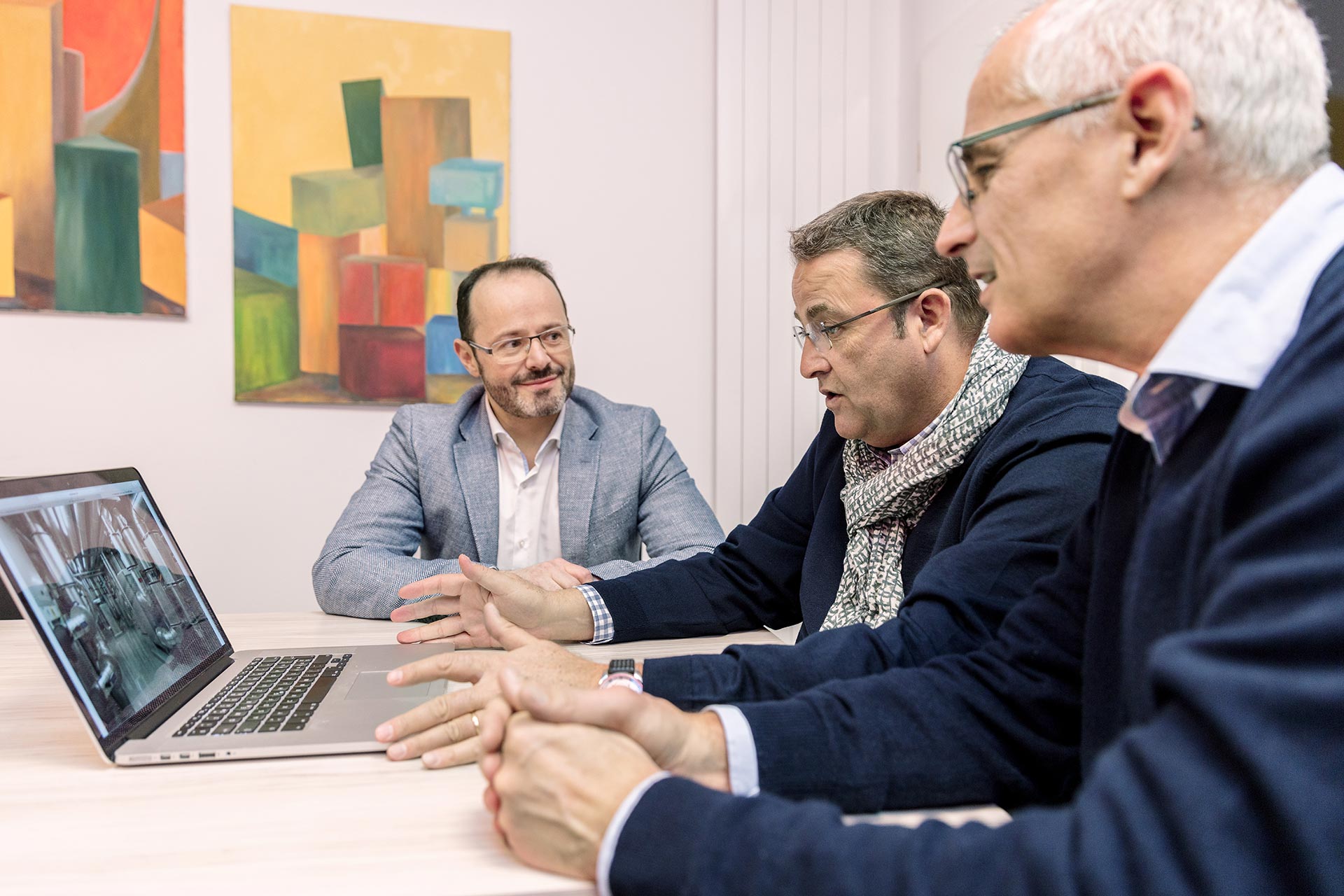 To let go of the reins is not easy: Guillermo Baeza has found a suitable successor in Laurent Joël.
A win-win-win solution
How good that a suitable successor was actually quite close. For 12 years Baeza has been working with Laurent Joël and his company, which specialises in ventilation and air conditioning. The know-how of the two complemented each other perfectly, as it turned out. "And trust in each other grew with every project," Baeza and Joël confirm in unison.
Finally, a solution was found that benefited everyone – including employees, customers and the region: Guillermo Baeza sold all his shares to his preferred candidate Laurent Joël. Bank CIC not only advised him, but also co-financed the acquisition by Laurent Joël.
"We were surprised at how quickly everything necessary for the transaction was worked out," said Baeza and Joël. There is no question where Baeza deposited the proceeds of the sale – with Bank CIC, of course.
From the age of 45, the now 52-year-old Guillermo Baeza decided to get down to brass tacks and focus on his successor. He can now concentrate on what he enjoys.